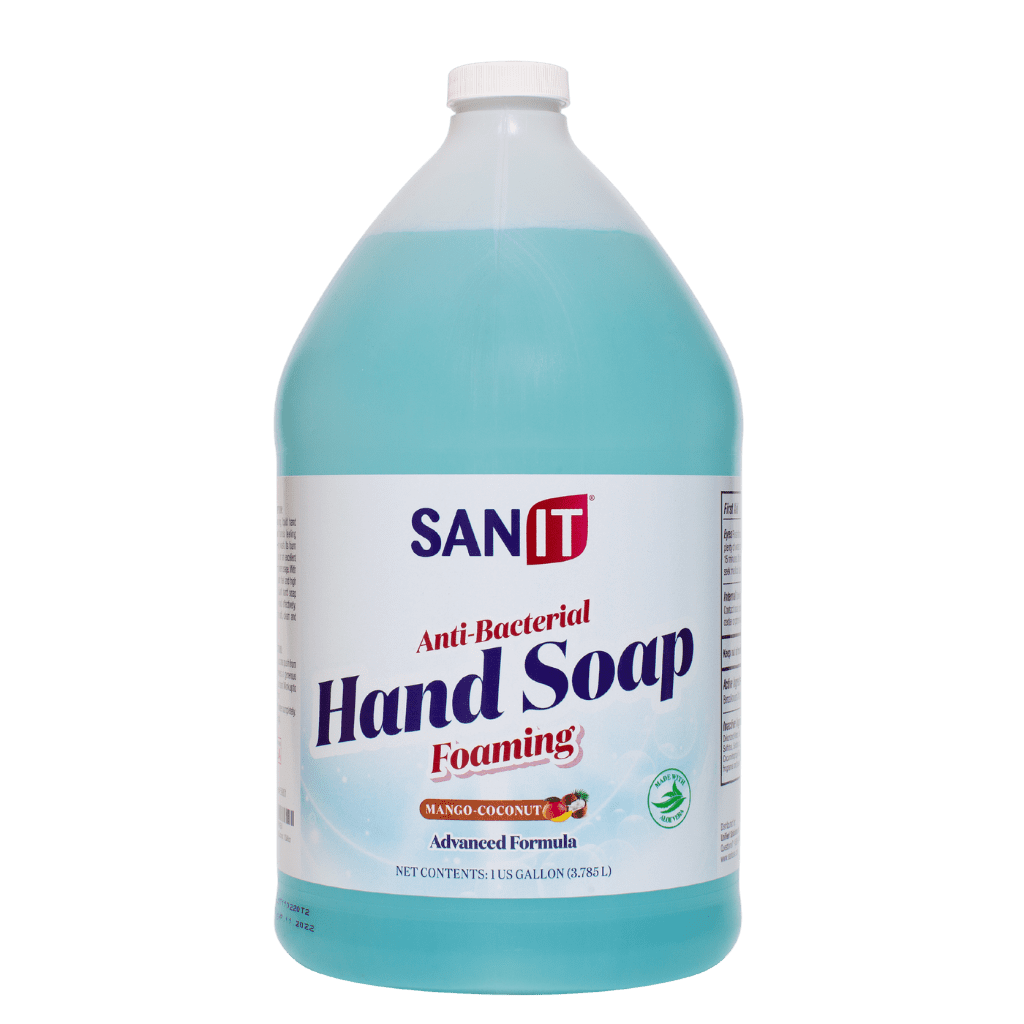 Mango-Coconut Antibacterial Foaming Hand Soap 1 Gal.
Foaming Hand Soap – The hydrating and conditioning hand soap produces a rich, luxurious foam that lathers up quickly and effectively leaving your skin soft, clean, soothed, and completely nourished. The creamy foam consistency provides for an excellent rinse while reducing water usage. *FOAMING SOAP DISPENSER REQUIRED.
Moisturizing & Nourishing – Enriched with Aloe Vera and moisturizers to keep your hands soft and moisturized even after many uses. Perfect for dry skin, will make your hands feel clean, smooth, and fresh. Made using only the purest most refined natural ingredients available, providing an enjoyable hand washing experience that is not at the expense of the environment.
Antibacterial – With proper handwashing, antibacterial hand soap helps reduce and eliminate bacteria and microbes that can lead to viruses, skin infections, intestinal illnesses, or other commonly transmitted diseases. Stay healthy and wash your hands as often as needed.
Safe & Effective – Help keep your family and those you care for healthy. The mild formula is free of parabens, phthalates, preservatives, and harsh ingredients, so it does not dry out or irritate the skin. Perfect for frequent use.
Active Ingredient

Benzalkonium Chloride
Contains

No Parabens, phthalates, preservatives, or harsh ingredients.
Purpose

Antibacterial. For handwashing to decrease bacteria on the skin.
Inactive Ingredients

Deionized Water, Sodium Lauryl Ether Sulfated, Sodium Lauryl Sulfate Cocamidopropyl Betaine, EDTA color fragrance & preservative.
Manufacturer

Unified Solutions For Cleaning
Warnings

For external use only.