The long break from school caused by the pandemic is finally over. We can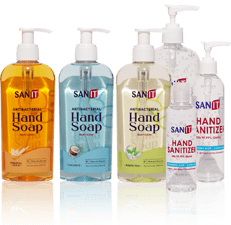 now go back and enjoy our classes in the flesh, along with our friends and colleagues. However, school reopening does not imply that the danger of the pandemic is over. What it means is that we now have ways by which we can contain and control the spread of the virus.
Therefore, as we resume back our various schools, we must ensure to stay safe as much as possible. As always, it is important to wear a mask to protect yourself and others around you when you are in public. Another important method in containing the virus is to stay a reasonable distance from people in public while ensuring that you avoid infected places or persons.
Hand washing and hand cleaning are also important in staying safe during this troubled time. Long advocated before the pandemic, it is important to always wash your hands as much as you can. It helps to kill the germs on your hands, and prevent these germs to be transmitted into your eyes, nostrils, and other open spots on your body. The pandemic situation has also heightened the need for frequent hand washing. It is vital that we wash our hands before touching our faces, foods, drinks, et cetera.
At Sanit, we produce the best quality anti-bacterial hand soaps necessary to effectively kill the bacteria and germs on your hands, leaving your hands spotlessly clean. We can also assure you of the safety of our products to your skin. Apart from these soaps, we also manufacture hand sanitizers, all of these to effectively combat the germs and viruses that currently plague us.
Hand sanitizers are also efficient in killing germs, though they cannot completely replace anti-bacterial soaps. While anti-bacterial soaps will kill germs and cleanse the body of these bacteria, hand sanitizers only kill these germs. However, it is crucial that you pack a Sanit-produced hand sanitizer along with our anti-bacterial soap when you go back to school, as it will help you to protect yourself from unwanted germs and bacteria.